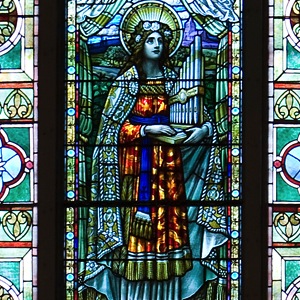 ONA NOBIS PACEM was commissioned by the Eastern Division of the American Choral Director's Association. It was premiered on February 13, 2016 at Boston's historic Jordan Hall.
Composed for the Elementary School Honor's Choir, its premiere is conducted by Fernando Malvar-Ruiz. It is scored for SSA Choir, piano and optional cello.
The refrain is in Latin and English: "Dona nobis pacem. Grant us Peace." The verses are comprised of quotes by St. Francis, Mahatma Gandhi, and Martin Luther King Jr.:
Make me an instrument of your peace. Where there is hatred let me sow love. It is in giving that we receive and in forgiving we are set free. ~ St. Francis
Nonviolence is the greatest force at the disposal of mankind. It is mightier than the mightiest weapon of destruction. ~ Mahatma Gandhi
Injustice anywhere is a threat to justice is a threat to justice everywhere. everywhere. Injustice anywhere is a threat to justice is a threat to justice everywhere. Love is the only force only force capable of transforming an enemy into a friend. ~ Martin Luther King, Jr.
You may purchase a downloadable Digital PDF of the score. ($49.00)
• Upon purchase, you will receive an email from which you can download the score.
The PDF download includes the full score as well as the individual cello part.
• If your choir is non-professional, you are given a free license to copy as many as are required for practice and performance with the purchase of a digital copy (PDF). But you may not disseminate copies of any kind, including but not limited to digital and hard copies.
• If you are a for-profit organization and/or intend to record this work, or for placement in film, TV, any etc., please contact us at RJC AT rjcceciliamusic DOT com for additional contractual information.
Look back again soon as a recording will be posted as soon as possible!