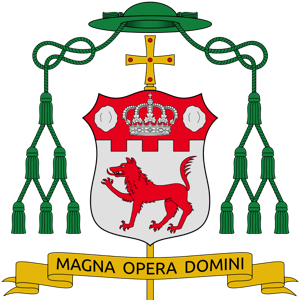 AGNA OPERA DOMINI ("Great are the works of the Lord" Ps. 111) was commissioned by for the ordination of The Most Reverend Steven J. Lopes, First Bishop of the Personal Ordinariate of the Chair of Saint Peter on the occasion of his Episcopal Ordination, February 2, 2016. It was premiered on EWTN under the direction of Edmund Murray.
You may purchase a downloadable Digital PDF of the score. ($19.00)

• Upon purchase, you will receive an email from which you can download the score.
The PDF download includes the full score and assembly insert.
• If your choir is non-professional, you are given a free license to copy as many as are required for practice and performance with the purchase of a digital copy (PDF). But you may not disseminate copies of any kind, including but not limited to digital and hard copies.
• If you are a for-profit organization and/or intend to record this work, or for placement in film, TV, any etc., please contact us at RJC AT rjcceciliamusic DOT com for additional contractual information.