Follow @RichardJaClark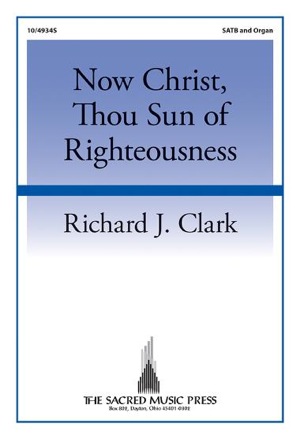 NEW CHORAL ANTHEM for Lent, Now Christ, Thou Sun of Righteousness (SATB & Organ) is a setting of Iam, Christe, sol iustitiae traditionally sung at Lauds during Lent. It recognizes the need for repentance and awaits glorious redemption at Easter.
John Dryden's (1631-1700) beautiful translation is set to lyric, chant-like melodies.
The score is available from The Sacred Music Press, a division of The Lorenz Corporation.
Order • View sample pages:
Octavo • "Now Christ, Thou Sun of Righteousness" (for SATB Choir & Organ)
Listen here • Conducted by Max Murphy: