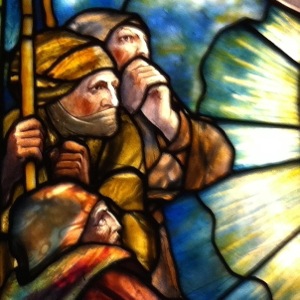 On Emptiness, Wisdom, and Fortune (2014) combines two poems On Fortune and On Emptiness. Through gradual harmonic expansion of modes and mindset, internal reflection leads to eternal resolution.
I have long admired the writing of poet Adam Wood (b. 1982); his poetry, prose, and commentary are distinct, stemming in part from eclectic passions which include liturgy, theology, technology, economics and the Open Source. The results of such combination of interests are fascinating. His dedication to the spirit, art, and intellect (often infused with sharp wit) constitute a distinctly unique body of work from which one will elicit much inspiration and insight.
You may purchase a Digital PDF of the score.($39.00)
• Contact us at RJC AT rjcceciliamusic DOT com to order the score. You will be invoiced via Paypal. Upon receipt of payment, you will receive an email with the full score usually within 24 hours.
• If your choir is non-professional, you are given a free license to copy as many as are required for practice and performance with the purchase of a digital copy (PDF). But you may not disseminate copies of any kind, including but not limited to digital and hard copies.
• If you are a for-profit organization and/or intend to record this work, or for placement in film, TV, any etc., please contact us at RJC AT rjcceciliamusic DOT com for additional contractual information.
Here is a recording of the world premiere by The Seraphim Singers, Jennifer Lester, Director.